A few weeks ago, I posted a plea for questions (here). I haven't received any yet but I thought I start by tackling one that I included as an example. How did I get started in theatre?
One of the earliest pictures of me in a costume is from 2nd grade.
For those of you who don't remember the show, I was dressed up like Papa Smurf. My classroom (you can see some of my classmates behind me in the picture) did the play Bambi for a special show. I was cast as the narrator. Now, I'm sure most of you don't remember the crossover episode between The Smurfs and Bambi (I don't either but I didn't watch The Smurfs very often)…but, in fact, that has nothing to do with it so I don't know if it ever happened. Our 2nd grade class (under the tutelage of Ms. Gist) took on the identity of the Smurfs. This was especially helpful (I know now looking back) for when we were in the hallway as our principal, according to our teacher, was Gargamel. This helped to keep us quiet in the hallway.
During my elementary and middle school years, I was also heavily involved in dramas and musicals at my church.
Fast forward to my freshman year in high school. For the musical production of The Music Man, I was cast in the role of Winthrop. To say "I was cast" may be a bit of a stretch…I kind of cast myself. I had never really auditioned before so, rather than just look at the scenes that we were supposed to have ready, I took it on myself (with my sister's help) to memorize the entire role before auditions. I got the role.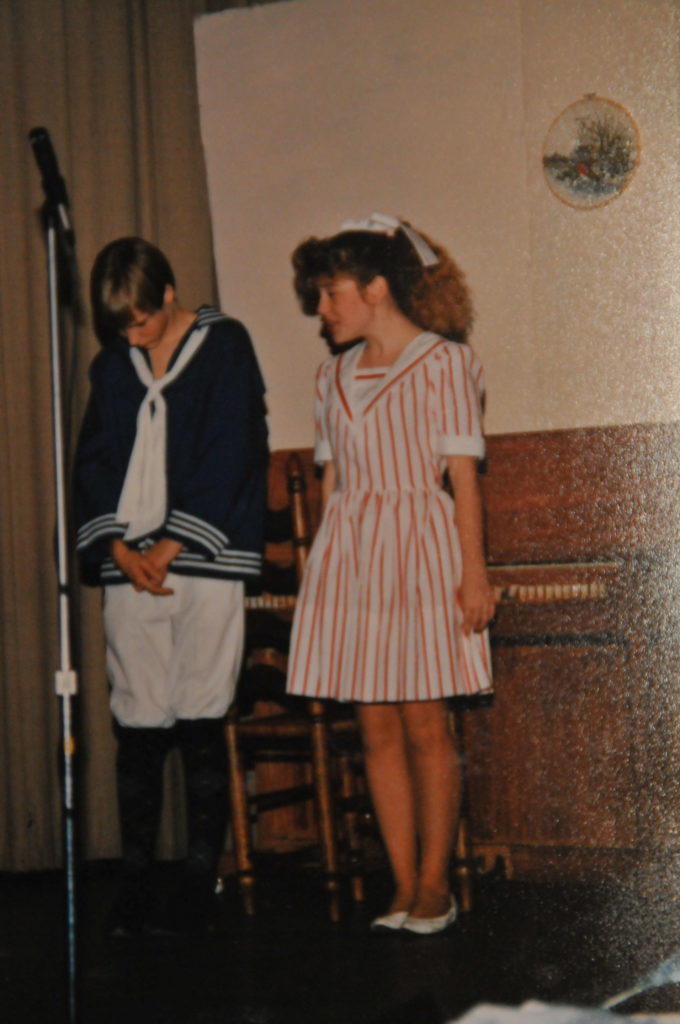 My junior year in high school, at Central Assembly in Springfield, MO, I was cast as Ebenezer Scrooge in their youth production of The Gospel According to Scrooge.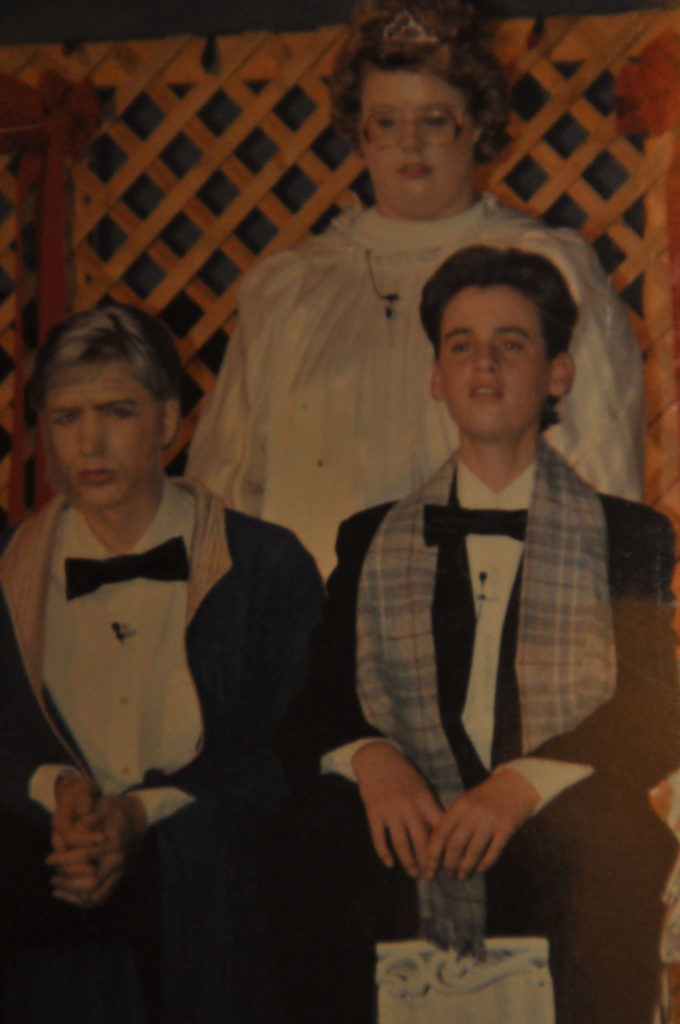 For my senior year, my school (Hillcrest High School) did The Sound of Music. I was cast as Admiral von Schrieber. Later that year, we did You Can't Take It With You. I was the student director and Mr. Anthony Kirby.
Once I got into college, I originally went in as a math major. My freshman year, I was involved back stage for The Lion in Winter, onstage as Mendel (the Rabbi's son) in Fiddler on the Roof, and as Andrew, age 64 in Why Do We Laugh. I was also involved with a mime ministry team called Voices. After that year, I felt a strong call into drama teaching and ministry. I changed to a Speech/Drama education major.
Throughout college, I worked backstage on She Stoops to Conquer, A View from the Bridge, A Doll's House and several other productions and appeared onstage as Gonzalo in The Tempest.
Since college, I've taught 18 years (13 in public schools, 5 in private) in speech, drama, math, physics, computer applications and have worked some of those years as the technical liaison for the school as well.
I've also worked on many different drama productions, large and small, in churches with casts of all ages from preschool to adults. I've also started and run a community theatre company and written many one-man shows and productions.
So, there you go…a peak into what has brought me to where I am today. Other questions? Feel free to ask either on this post or the original post so I can get them answered!